I take the same bag to work everyday.
Mainly, because, I don't have to remember to take everything I needed. If I am changing bag, I need to remember to have the keys, phone and the wallet. so, to keep me organized, I use the same bag for the whole week. But still, occasionally, I am at loss. Busier mornings, sometimes I struggle to find the keys in the bag.
I have to dump everything out, just to find keys and lock the home.
so, I made a big crochet flower and added to my set of keys with a split ring.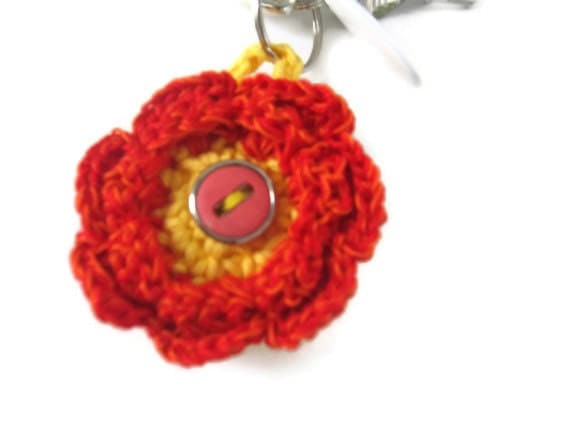 I made a few other flowers for the shop.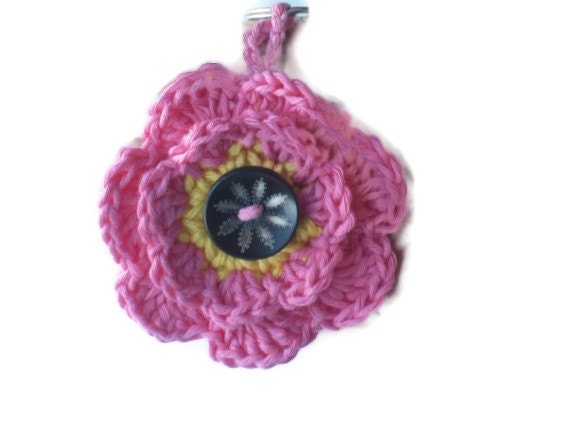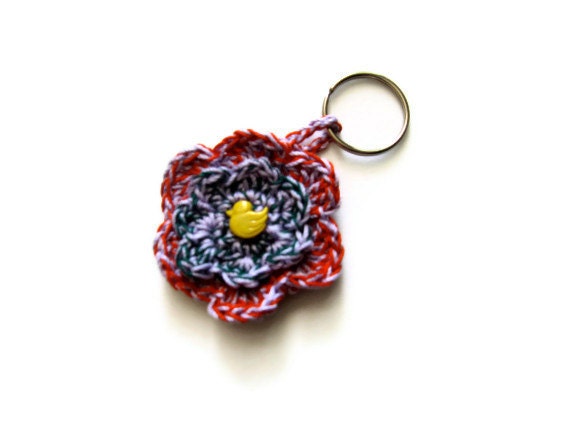 Visit BinduDesigns to view other crocheted items.